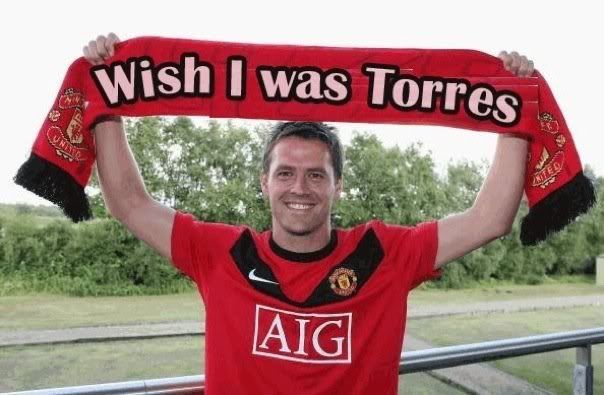 Do the lads from Merseyside think that Michael Owen is a 'traitor' for joining Liverpool's rival? Ex-Liverpool striker, Robbie Fowler, surely thinks so.
Fowler, the Anfield legend, had played alongside Owen for a number of seasons at Liverpool. He had fully empathized with Owen having been dogged by numerous injury issues throughout his career. But while happy to wish Owen all the best on a personal level, he did not feel that Man U is the most appropriate club to join.
'Obviously I want Michael to do well but I don't want Man United to do well,' said Fowler.
'It's a sticky situation and I don't want to get drawn into things with Michael and Man United. Everyone knows I'm a Liverpool fan.
'But if Michael scores a lot of goals then I hope Fernando Torres scores a lot more.'
'I don't want to go down that route as I leave myself open to criticism but Michael has done what he's done and it's not for me to judge what he should do or shouldn't do. He's a big lad.
-goal.com
It may well have all gone wrong for Fowler & Owen but history will recall them as the finest players ever to wear a Liverpool jersey.