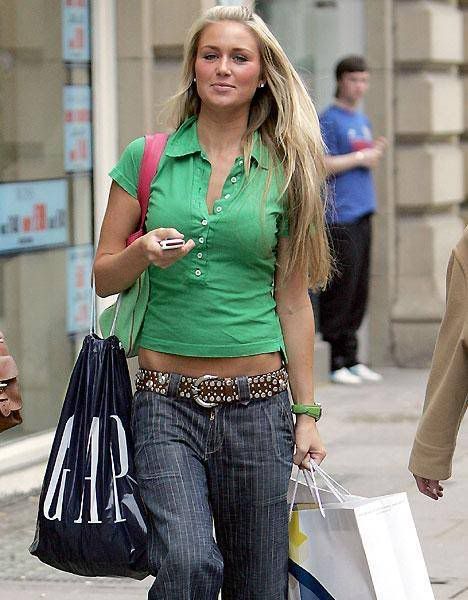 Alex Curran is becoming more conscious of her spending. Which means she is thrifty..
"I think people - especially Wags - are becoming more conscious of spending now," she said.
The wife of
Steven Gerrard
now visits the hairdresser only twice a week, and has resorted to filing her own nails. "I'm not that bothered about pampering. I do my nails myself. The nail varnish I'm wearing was only £2 from a bargain bin!" she said, insisting that she was not high maintenance. (
telegraph
)
She also prefers nights in at the couple's multi-million pound Merseyside home to expensive nights out. "I used to be such a party girl but now I know that if I have a big night out I'll sleep late the next day and will probably eat junk food. I've turned down a few nights out already."
This lady stays in a multi-million home. Whats makes her think that she is frugal?? Her husbands makes 140k pounds a week! Rather than saving money, she should spend more! This will stimulate the economy and make this world a better place!