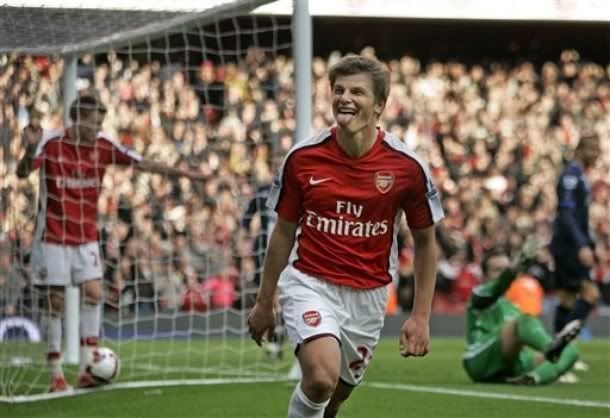 Arshavin is issuing a warning to the entire EPL league after scoring his first goal against Blackburn last weekend. For a man with only one EPL goal to his name, he does have a lot to say. I wonder what he will say after doubling the total goals scored. (2 goals)
It is difficult for any player to score goals when they are satisfied after scoring only one.
He says "I am just getting to know my new team-mates and sometimes I do not know where I should go, where to run or how to use the space," Arshavin told Arsenal TV Online.
"Sometimes I play well, yes, but I would like to show that all of the time. However, it is getting better and better in each game and I will try to improve."
"The boss must decide where is best to play me but, in my mind, if Arsenal play a 4-4-2, then it is better for me to play as the second forward.
"If we play 4-3-3, then I can play on the left or the right wing, it does not matter for me."
OK. Wish him luck. We will only be able to judge his performance at the end of the season.